Manchester City Siap Berikan Guard of Honour untuk Liverpool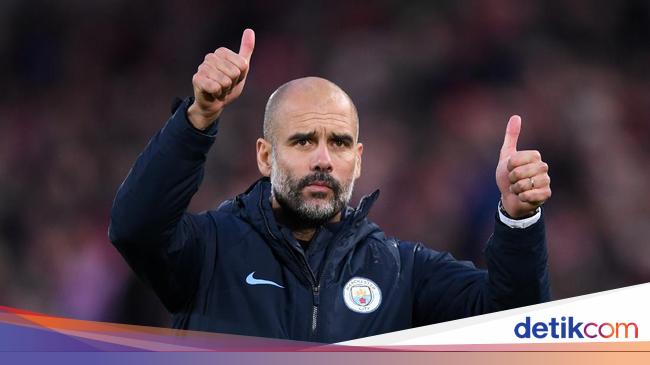 Jakarta –
Manchester City siap memberikan penghormatan kepada Liverpool yang jadi juara Liga Inggris musim ini. Guard of Honour menanti di Etihad Stadium.
Man City akan menjamu Liverpool di Etihad Stadium pada Jumat (3/7/2020) dini hari WIB mendatang. Laga itu jadi duel antara juara dua musim terakhir dan juara Premier League musim ini.
Liverpool telah dipastikan mengangkat trofi Premier League pertamanya pada Jumat (26/6) lalu, setelah City menelan kekalahan dari Chelsea. Hasil itu bikin raihan 86 poin Liverpool saat ini tak akan bisa dikejar anak-anak asuh Pep Guardiola di tujuh pertandingan tersisa karena 'baru' mengumpulkan 63 poin.
Nah, pada laga di Etihad nanti, City siap memberikan Guard of Honour ke Liverpool, sebagai bentuk sportivitas untuk sang juara.
"Tentu saja kami akan melakukannya. Kami akan memberikan guard of honour, tentu saja," kata Manajer City Pep Guardiola dikutip Sky Sports.
"Selalu kami menyambut Liverpool ketika mereka datang ke rumah kami, dengan cara luar biasa. Mereka tak bisa komplain dan, tentu saja, kami akan melakukannya karena mereka layak mendapatkan itu," imbuhnya.
Simak Video "Guardiola: Hanya Masalah Waktu Liverpool Juara Liga Inggris"
[Gambas:Video 20detik]
(raw/nds)